NSEN's cryogenic butterfly valve successfully passed the TUV -196℃ witness test.
In order to further respond to customer needs, NSEN has added a new product cryogenic butterfly valve.
The butterfly valve adopts solid metal seal and stem extension design. You could see from below photo, it is NSEN typical floating seating which could achieve a better sealing performance under low temperature.
The material of choice is SS316.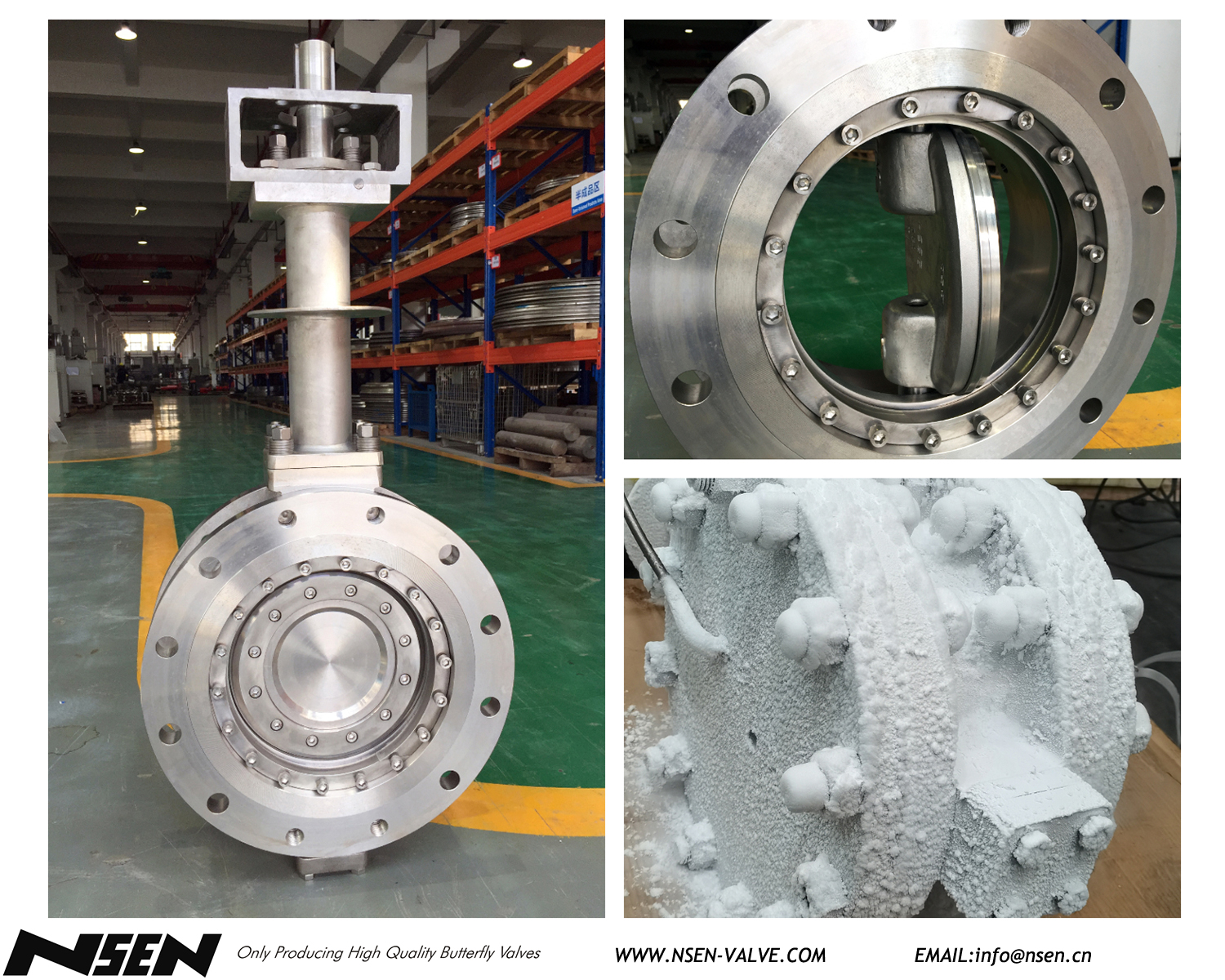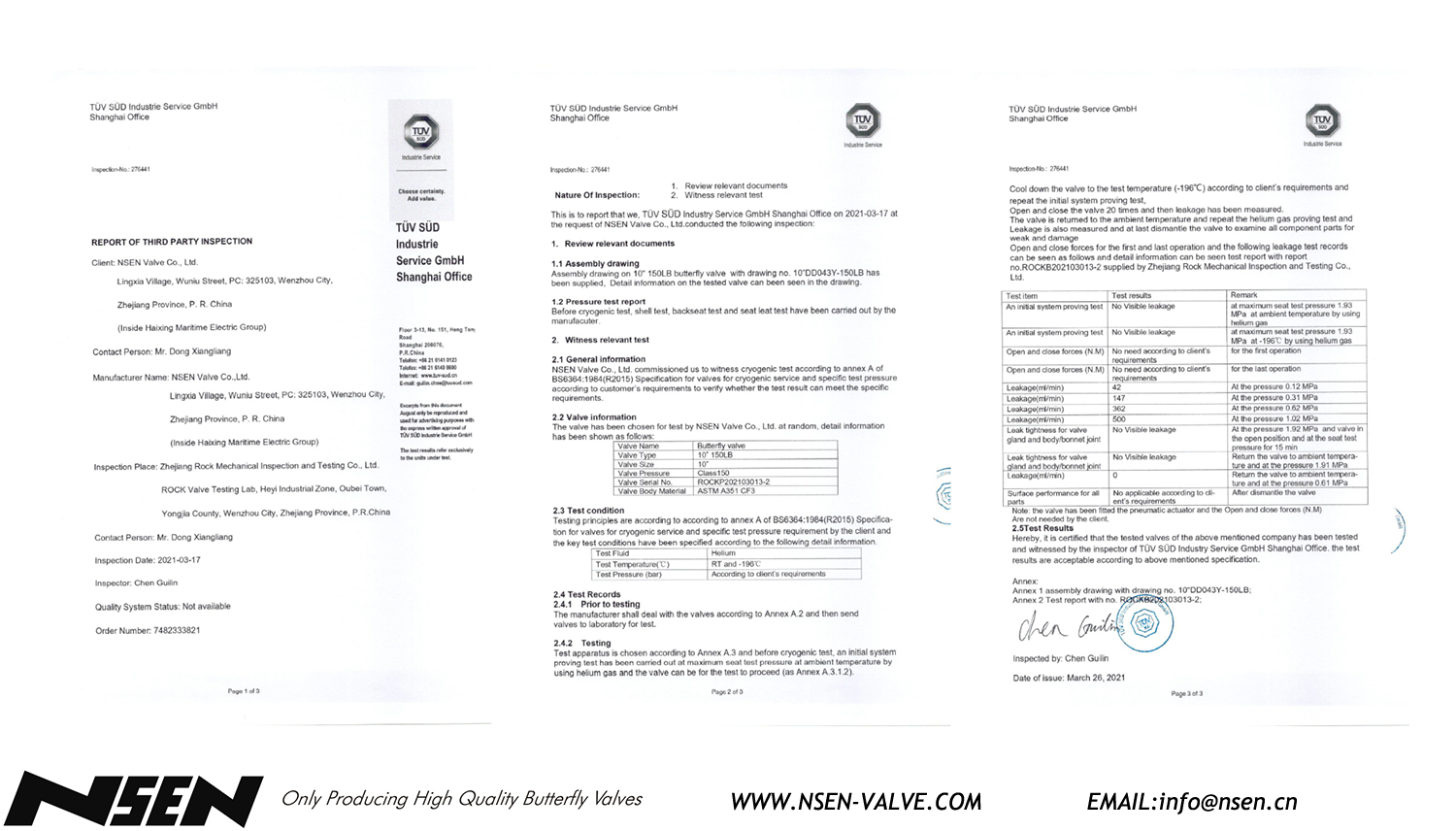 ---
Post time: Apr-23-2021