NSEN has customized a PN6 DN2400 three eccentric butterfly valve for our clients due to their requirements. The valve is mainly used for Steam application. In order to ensure the valve qualification suitable for their working condition, the preliminary technical confirmation period has gone through several months and NSEN had discussed with customers many times.
Compare with small size valve, large valve and low pressure body casting is relatively difficult. Therefore, the body adopts fabricated material with reinforcing ribs, and the disc is integrally casting. When NSEN design the large size valve, we will consider the body strength issue, so normally the body thickness will be thicker than the nominal pressure requirements to ensure the shell strength.
If you need the large diameter butterfly valve for your project, welcome to contact NSEN for inquiry!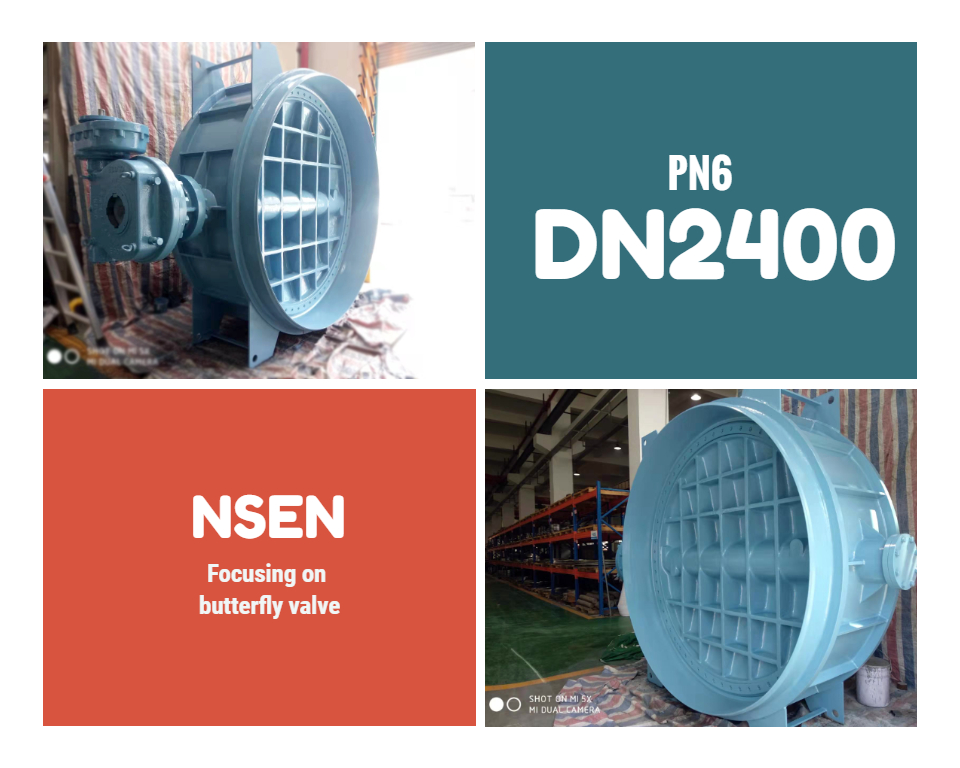 ---
Post time: Dec-21-2021